6 STAGES OF THE INTERIOR DESIGN PROCESS
"When you hire a designer, prepare to be stretched to the utmost while working together. We have worked with clients who experienced tension or frustration renovating previous homes on their own as they were unfamiliar with the highs and lows of the process. The fear of the unexpected is combined with the excitement of surprise."
How do you work with an interior designer?
What to expect when you are expecting to redesign a room, a few rooms or your entire space?
To many owners, interior renovation can be a daunting and uncomfortable process filled with unknowns.  Are you a homely or outdoor person? What about your family members? How do they interact together?  What kitchen appliances do you like? What size dinner parties will you host in your dining room? How do you make full use of your space?
When you hire a designer, prepare to be stretched to the utmost while working together. We have worked with clients who experienced tension or frustration renovating previous homes on their own as they were unfamiliar with the highs and lows of the process. The fear of the unexpected is combined with the excitement of surprise.
Clients hire us instead of designing homes themselves because we will showcase ideas, colours, furnishings and design options they could not imagine on their own.
Clients work with us because they want to reach for something more. We bring into their space a fresh perspective and we bring out what is already inside of them. We use the tools of interior design to evoke their lifestyle and personality customised to their needs.
To help you understand better, here are descriptions of the design process for a typical home renovation.
TIMELINE : A FEW HOURS TO FEW DAYS
We communicate with our clients by getting to know them and posing a series of questions to help define goals and objectives for their project. We understand their lifestyle, habits, likes and dislikes through fact-finding either in a few hours or longer, depending on the needs of this first interview. We may also visit the site to note the existing condition and to take measurements of the spaces. Alternatively, we could discuss over the phone, through email or online webinars.
Fact Finding
Although we may appear to intrude into their privacy by asking personal questions, it actually helps us to understand how to create meaningful customised spaces for the users.
The What, Who, Where, When, Which and How?
What is the project about? What is the budget?
What are the expectations and aspirations of the client?
Who are the users? How do they intend to use the space?
Where are the rooms located in relation to the entire home?
Which spaces require redesign?
When does the project begin and end? When do we need to meet the timelines?
How do the spaces function on their own and together?
How do we organise the client's wish-list in the home?
How do we achieve all these through our design?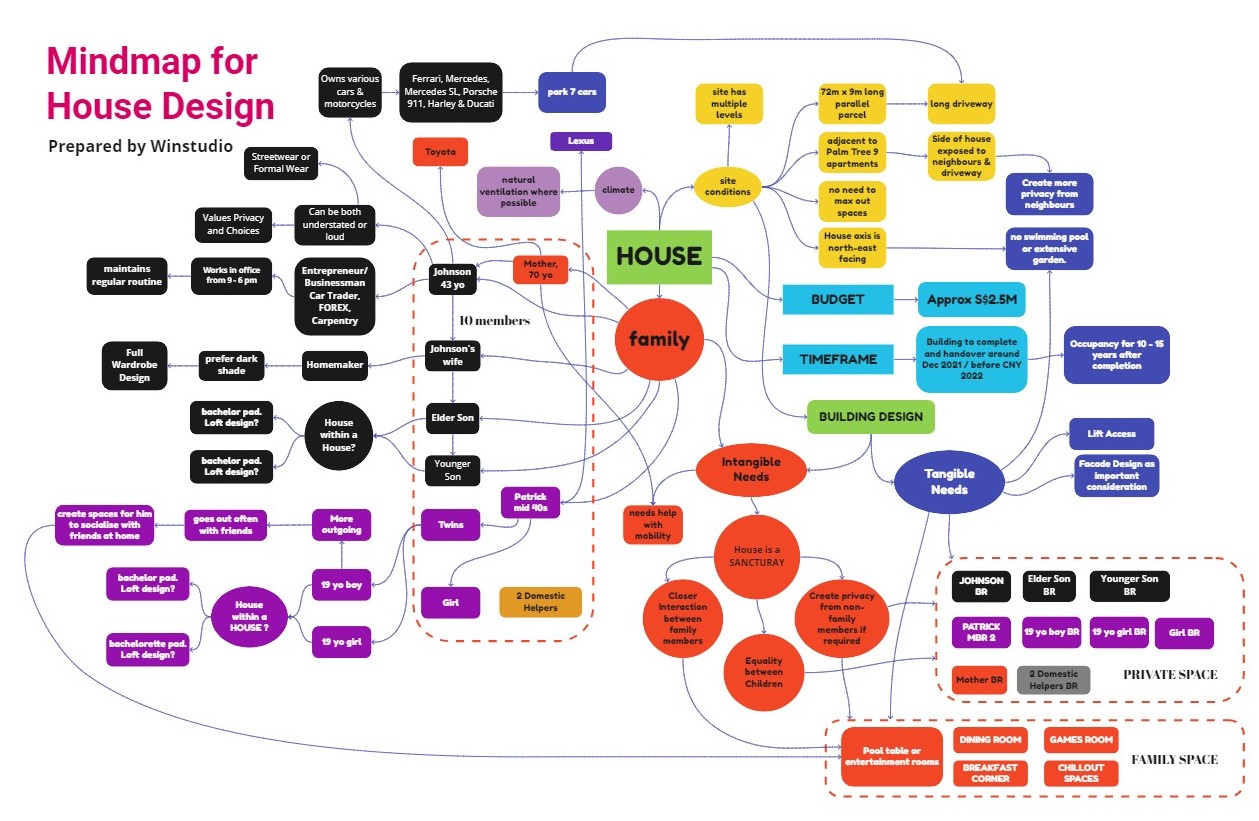 TIMELINE : 1 TO 2 WEEKS
To get a "mood and feel", we create a simple design concept after our initial meeting. We combine the information provided by the client with our own research and knowledge to present the sketch design.
So this stage is essentially to:
Generate ideas and concept statement
Produce hand sketches or studies of other projects that reflect our design inspiration.
Clarify and seek feedback from the client about the initial ideas
Discuss our project fee
Sign Letter of Appointment when necessary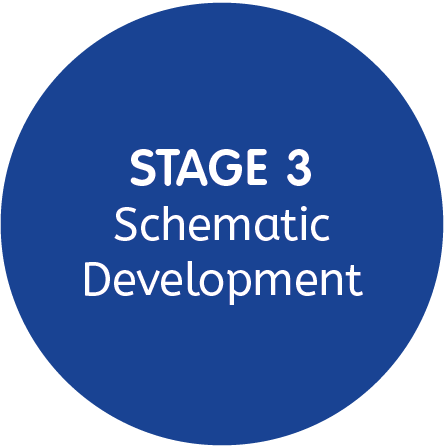 TIMELINE:  2 TO 4 WEEKS
This proceeds after we have signed the Letter of Appointment and received our initial design fee. In the schematic design stage, we discuss the concept in detail and focus on developing design options with space planning and furniture layout.
So at this stage, we will:
Discuss and revisit previous schemes
Present a mood board or 3D visualization images
Select the agreed concept
Discuss preliminary budget for selected scheme
Discuss timeframe for further review
Receive endorsement to proceed to next stage unless revisions are required
TIMELINE:  2 TO 4 WEEKS
Here we further develop the design, make revisions or produce more in-depth refinements. Besides plans and layout, we include material and colour schemes, furniture design, light fittings, artwork or decor accessories to complement the design.
At this stage, we set out to:
Revise 3D visuals and working drawings of floor plans, wall elevations and sections with furniture and finishes in greater detail
Present actual material samples and fittings for discussion
Discuss the delivery process and timeframe
Advise client to seek permits from the authorities or management council
Receive written approval from the client unless revisions are necessary
TIMELINE:  2 TO 4 WEEKS
The most technical work of the interior designer occurs here.
After the final approval, we begin work on construction drawings with tasks set out as follows:
Select furniture, finishes and materials
Prepare floor plans, ceiling plan, wall elevations, electrical and mechanical services plan with details of furniture and fittings including schedule of finishes for floors, walls and ceilings
Include specifications of materials, fittings and appliances with performance and technical standards
Confirm estimated budget and time line
Advise on selection and appointment of contractor
Submit drawings for review by the relevant authority or management council
Client sign off to call for competitive bidding or tender at their request or, if they so prefer, hire a contractor directly without bidding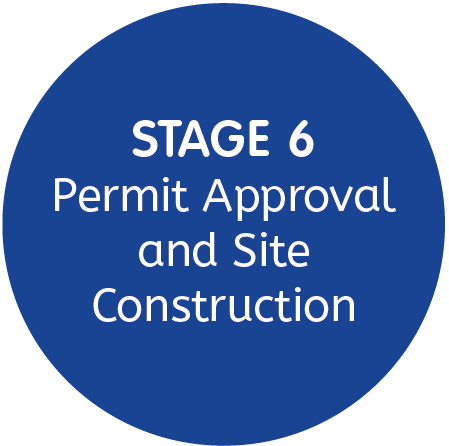 TIMELINE:  4 TO 8 WEEKS
Depending on the authority or management council approvals, this process may be quick or slow. Based on our experience, we often need to set the right expectations of sometimes longer timeframe before we receive the approval. Once permits are given, we advise our clients to begin work on site.
The renovation covers these processes below:
Confirm the renovation contract
Assist to prepare purchase orders and negotiate with the suppliers or sub-contractors
Site walk-through with clear markings and measurements to confirm the demolition and new works
Organise kick-off meeting to discuss budget, work sequence and timeframe together with the contractor and client
Manage supplier delivery and installation where necessary
Perform site inspection with or without the client
Review and update progress of renovation works
Issue instruction and to-do list to contractor. Variation orders may also be given if necessary
Coordinate the placement of furniture (both fixed and moveable), appliances, electrical and light fittings, artwork and home accessories
Complete the renovation
Inspect and handover the project to the client
Close contract, settle final accounts and sign off
Post occupancy evaluation and assessment of completed work
If needs arise, we could return to the project during the product warranty period to assess our work or to inspect defects.
Our design consultancy may continue after closing final accounts as we want to maintain a warm relationship with our clients, consultants and contractors.