Lights! Camera! Illumination!
Lighting is an essential ingredient when you're designing a room and not just an afterthought. Since many of us are working from home, you want the right lighting to energize rather than tire your eyes. Giving your room the right amount of lighting will transform your space and could even create dramatic light and shadow for beautiful social media shares.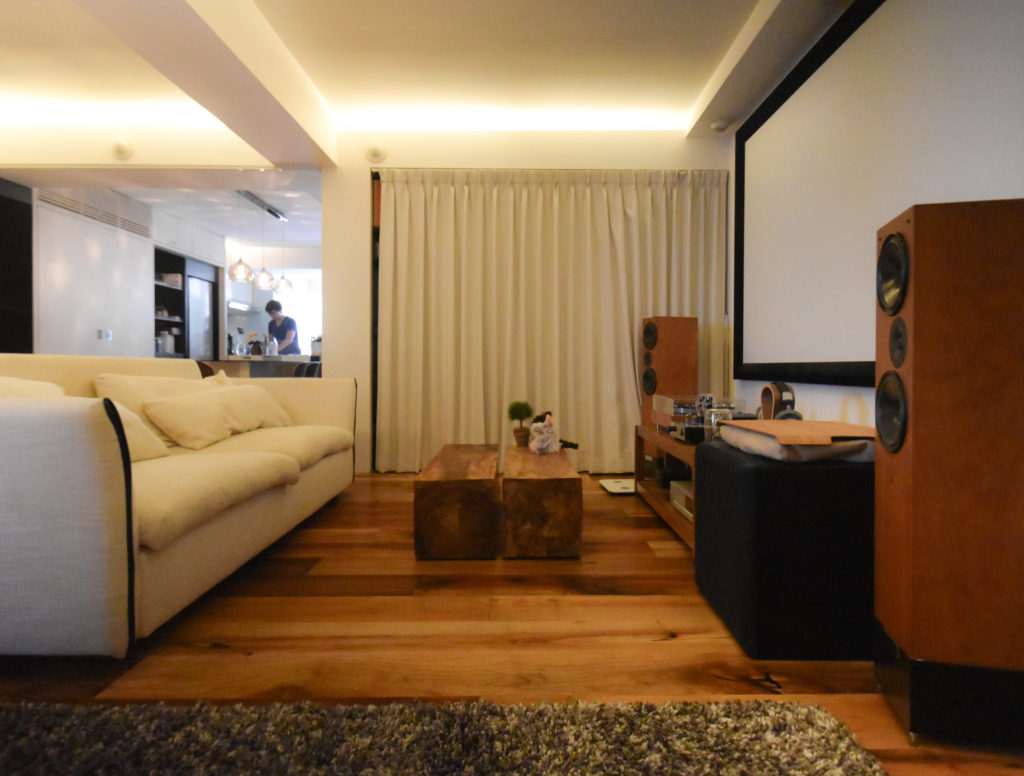 Most of us tend to spend a lot of time puzzling over layouts or selecting furnishing, but forget how lighting can completely transform a space visually and psychologically — not just by brightening dark corners, but by affecting our emotions.
"Light is a powerful tool," said Winston Lim, director of Winstudio. "Light lifts the mood, gives us focus and improves productivity. At home, light enlivens the little things, changes our routines and affects how we interact with our family."
To illustrate with our project portfolio, we offer some lighting tips and pointers that add sparkle to your space.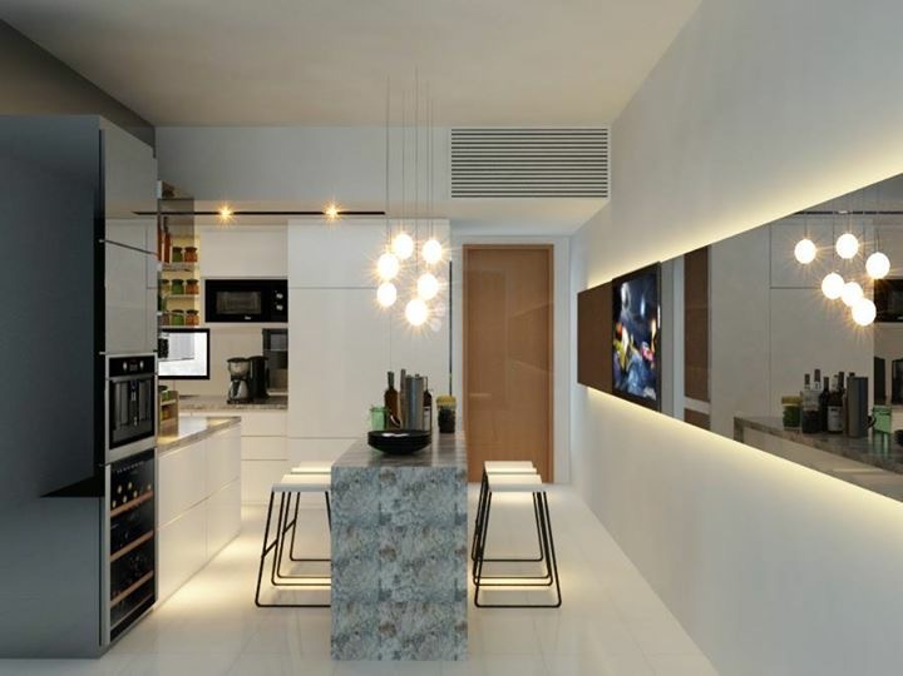 Is your room bright or dark?
Some homes have large floor to ceiling glass panels while others have small windows, so it would be useful to understand the lighting conditions in your room. If you have a north-south facing room without direct sunlight, it will generally require a little more thought to good lighting.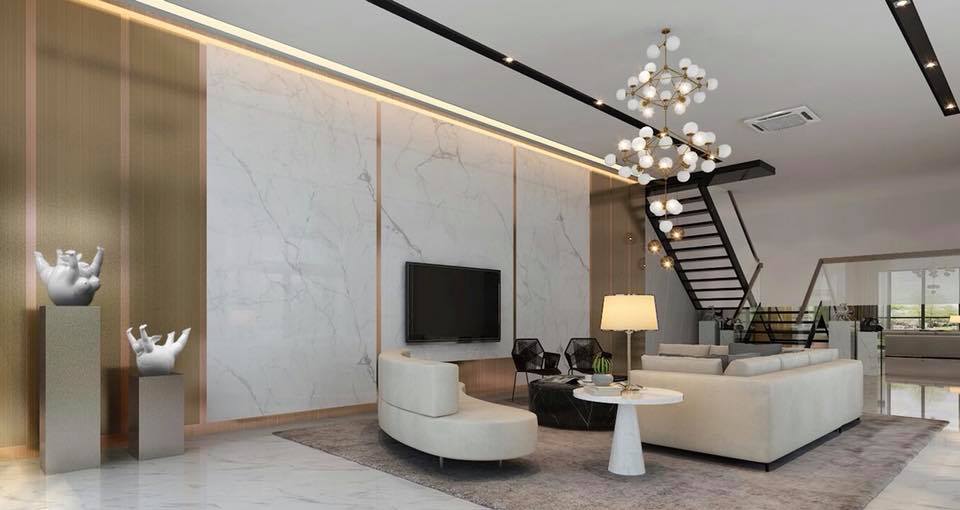 Joshua Lim, interior design director of Winstudio, installed recessed light fixtures along the perimeter of a north-facing living room to complement a central pendant that hang vertically to highlight the space. He also used a table lamp to illuminate dark corners and a pair of sconces to draw attention to 2 pieces of sculpture.
For the bedroom, he used a similar strategy, combining 3 pendant lights with valance lighting in the ceiling, bedside a lamp for reading and a strip of under cabinet lighting to dramatize the wood floor.
Mix and Match
Architects and designers know that you need more than one source of light in a room.
"Every room should have a mix of lighting, including overhead, accent and task lights. Mixing and matching lights add depth to any space," suggested Winston Lim, Director and Architect.
"For example, you might begin by hanging a decorative ceiling fixture near the center of the living room," he said. "For outer walls, add downlights to gently wash the walls, curtains or paintings with warm, functional brightness," he said. This can be achieved with soffit or valance lighting (also known as cove lights), or even floor lamps that bounce light off the ceiling.
Depending on a room's layout, he said, accent lights could be used to bring focus to art, and table lamps could be added next to seating or bed for reading.
The goal, Winston further explained, is to create strong contrasts between the light at the centre of the room and around the walls, and to dramatize the darker spaces in between. "Movie directors and professional photographers understand the relationship between light and shadow. Without shadows, everything in a room appears flat and boring. It's the subtle interplay between light and dark that creates visual impact and appeal."
Focus the Corners
"When you have an empty or awkward corner, you can dramatically transform that space with a standing or table lamp," said Joshua. "Look for a lamp that is complementary in finish and material to the surrounding space, and an otherwise lost corner instantly becomes an intentional, polished part of the overall room design."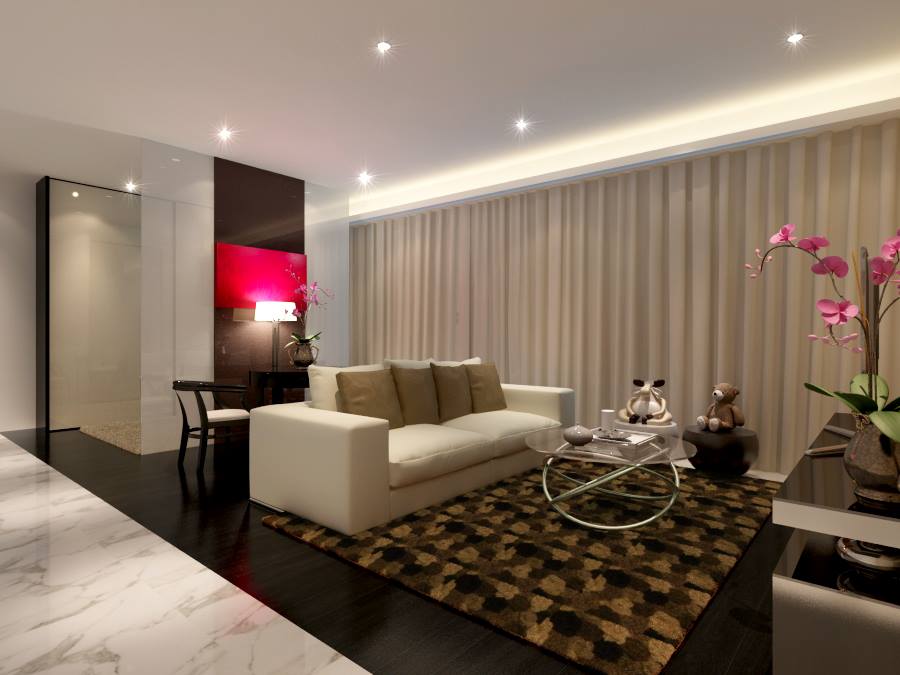 To brighten up the space in a living room for a female homeowner, Joshua chose a classic table lamp that accentuates a bright red painting on the wall.
"This lamp doubled up the role of adding light to her work space while also being a statement accent piece," he said. "For her, it was important to find something in tone and texture that both complemented the overall design and provided enough of a contrast to the surrounding neutrals to make a visual impact."
Brighten your kitchen
One place where functional lighting is more important than ambience is the kitchen.
Joshua suggested accentuating the kitchen by installing high-hats or recessed lights along the edge of the ceiling. If you have a kitchen island, consider hanging pendants overhead, he said, which will enhance the space without affecting how you might eat or prepare food. Also, you'll be able to see your guests without looking around a hanging light."
And don't forget under-cabinet light. Installing LED light strips under the upper cabinets is the easiest way to create an evenly lit counter space for food preparation and cooking.
Avoid Bad Bathroom Lighting
"A common mistake among homeowners is a light directly over the sink, as it casts shadows that are not flattering to your features in the mirror," Winston said. He suggested instead to use wall-mounted sconces with soffit or recessed light installed around the mirror, which will help cast even illumination towards your face.
To create a sense of intimacy and spa like luxury, consider adding candle lights or a sculptural pendant lamp. In this bathroom below, Winston also designed LED strip lighting, concealed behind a large floating mirror, to wash the wood frame and marble vanity counter with a subtle glow.
"Light itself creates beautiful tones that greets the eye and provides relaxation," Winston said.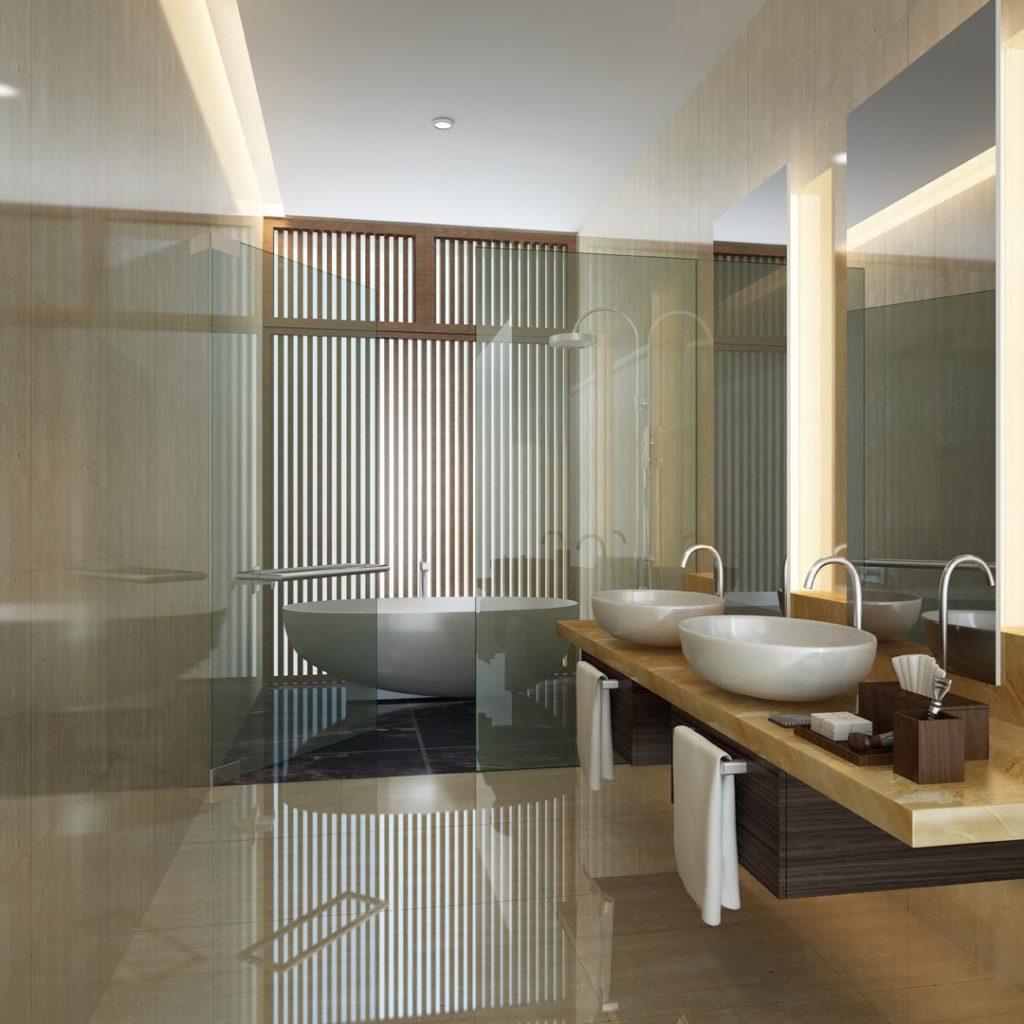 Excessive Lighting
"Over the years, we've found that another common mistake homeowners make is the unrestrained use of overhead lighting," said Winston. "Overhead lighting, especially fluorescent tube lights, can create glare and little rest for your eyes."
For that reason, Winstudio advises residential clients not to use recessed overhead lighting for all rooms. Instead, both Winston and Joshua recommend pendant lights or a chandelier in common areas.
In the kitchen, they suggested using under-counter recessed LED strip light to create even lighting over the countertop. For living rooms, try subtle lighting sources like wall sconces and floor lamps. In dining rooms, add a sculptural light above a table to create visual interest and accent lighting around the table to bring warmth.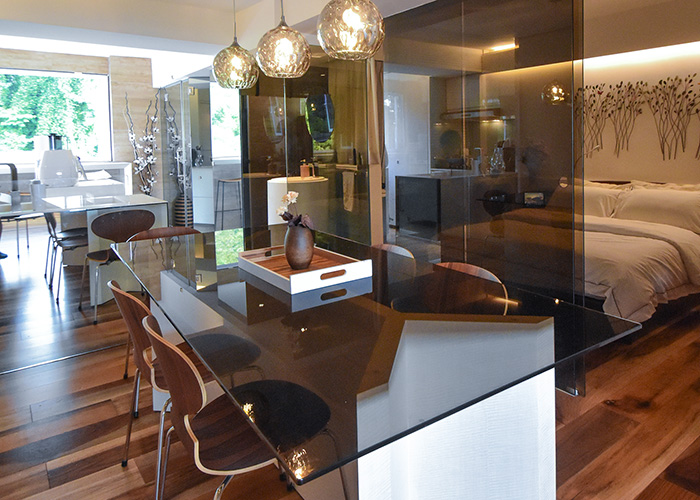 Finally, Remember the Details
"Whenever you use a lampshade — whether it's on a lamp, a sconce or a chandelier — use frosted or soft-white bulbs to eliminate the shadows and hot spots created by the light source," said both Winston and Joshua. "Through this careful blend of light and shadows, your home will become a restful and blissful place to call your own."